A Little More About Me
---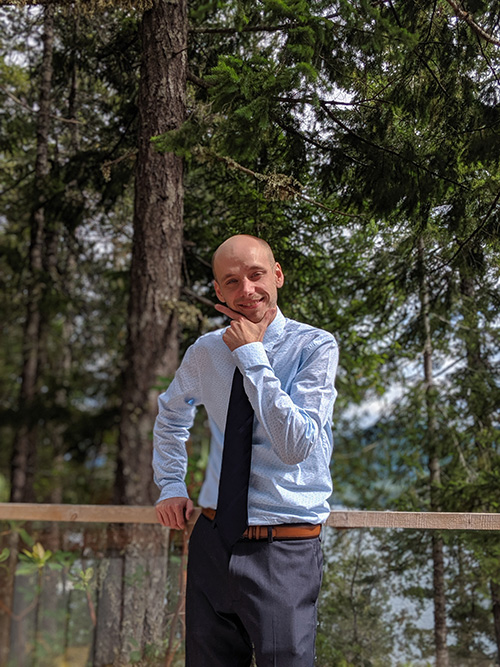 An Introduction
As you probably know by now, my name is Scott Demeules. I was born in September of 1991, so this year I turned 28. It's amazing what has happened throughout my life, I feel very fortunate to have seen so much. My time has been spent between three different provinces (oh yeah, I'm Canadian eh), and along the way I've met some amazing people. I love spending time with others, hearing their stories, and building long-lasting connections. Actively seeking other perspectives has helped shape my view of the world, and also keeps me grounded and motivated to be the best version of me.
I studied Web Design and Development at the Northern Alberta Institute of Technology (NAIT) in Edmonton, and graduated in the spring of 2016. Since then I've continued to bounce between Alberta and BC, and I currently reside in beautiful Victoria. Being surrounded by nature yet having all the ammenities a city offers is truly a wonderful setup! It's hard to pick a reason why I'm so drawn to the island life, but a big part of it is the abundance of inspiration that can be drawn from anywhere. A majority of the pictures that I've taken that I'm most proud of are the product of simple day trips exploring a new area with friends. With so much to see, it's all a game of trying to find the right angle / frame.
The Nitty Gritty
What truly keeps me going is discovering and experiencing new things, nothing makes me happier. My thirst for adventure has taken me down some difficult roads, but it has also brought me to places I never could've imagined. I strongly believe that humans are meant to travel, at least a little bit. In my eyes, staying in the same place forever is no different than being trapped in a cage, and I prefer to see what is outside of the walls. This sense of adventure also exists in my daily life, which is evident in my eating and drinking habits. The craft beer scene that is flourishing on the island is a prime example. I'm the type to experiment with as many beers as possible, focusing primarily on a few styles, in an effort to refine my knowledge of them. This methodology has helped me understand flavour in a much different way, and is slowly becoming a new passion!
Really, to sum it all up, I would say I'm trying to make the most I can out of this life, while figuring out the best way possible. Everything I do is in hopes of making something better, whether it be for someone else, or simply for myself. Since I was young, I've been the type to analyze things and to question why they work. This causes me to adapt and evolve through constantly questioning my methods to achieve maximum efficiency. I believe in systems and traditions, however, I also acknowledge that things can always be improved. Actively avoiding innovation benefits no one in the long term, and with the exponential growth we're currently experiencing, there is no better time than now. Improving our current systems is inevitable, I want to be on the side contributing to those changes. It should go without saying that if we all lend a hand to someone around us who is in need, this world will become an even better place than it already is. So, I'm trying to support whatever it is people want to do to be happy, as long as it doesn't harm anyone else! If learn to grow together, we become a stronger society, and a more united country.